S'age Bistronomy has opened in Crows Nest, taking over the spot previously occupied by Waqu. At S'age's helm is the former head chef of Waqu, Tomoyuki Usui. As the name suggests, the type of food served is a combination of bistro and gastronomy. I went there with my family to try the Three Course Lunch Set Menu, at a very reasonable $49.

There are a selection of entrees, mains and desserts to choose from as well as a series of sides (which are not included in the set menu price).

​For entree, I chose the Grilled lamb backstrap, aroma crumble and mussel emulsion. The lamb was well cooked, pink in the middle, and the aroma crumble gave it a great crunch and peppery note. The hint of mussels in the emulsion, however, was not very strong.

For main, I got the Smoked spatchcock. I was very happy with my choice. The spatchcock was perfectly cooked, succulent with a crispy skin. The nectarine and corn salsa give it a fresh twist and a lovely sweetness.

We decided to order the

Charred cabbage with truffle ponzu

as a side. It wasn't quite up to the lofty heights of

Toriciya's Savoy Cabbage

but it definitely came close. The miso crumble together with the ponzu dressing really lifted the flavour, though I would have loved a stronger hit of truffle.

Onto desserts and the Figs and berries, with pink pepper crumble and milk ice cream was a great combination of flavours and textures. My favourite, though, was the Mont blanc (chestnut cream cake) with mandarin puree and yoghurt ice cream. I enjoyed the intensity of the chestnut flavour and the yoghurt ice cream was very smooth and light. The mandarin puree really balanced out the dessert.

The food at S'age Bistronomy is modern and beautifully plated, with an interesting fusion of Japanese and French flavours and techniques. It's a welcome addition to the lower north shore.

It's hard not to be wowed by Martin Benn's Sepia. The meal was nicely paced, service was impeccable and every dish was beautifully presented. The food is exceptional and each plate of food is a wonderful showcase of balancing flavours and textures. Sepia will continue to be one of my favourite restaurants in Sydney.

Dining at Quay was truly a memorable, three hat worthy experience - everything from the view to the service to the food. There were some truly outstanding dishes like the Blackmore Wagyu, the snow egg and the chocolate cake that will stay with me for a long time.
Powered by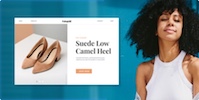 Create your own unique website with customizable templates.